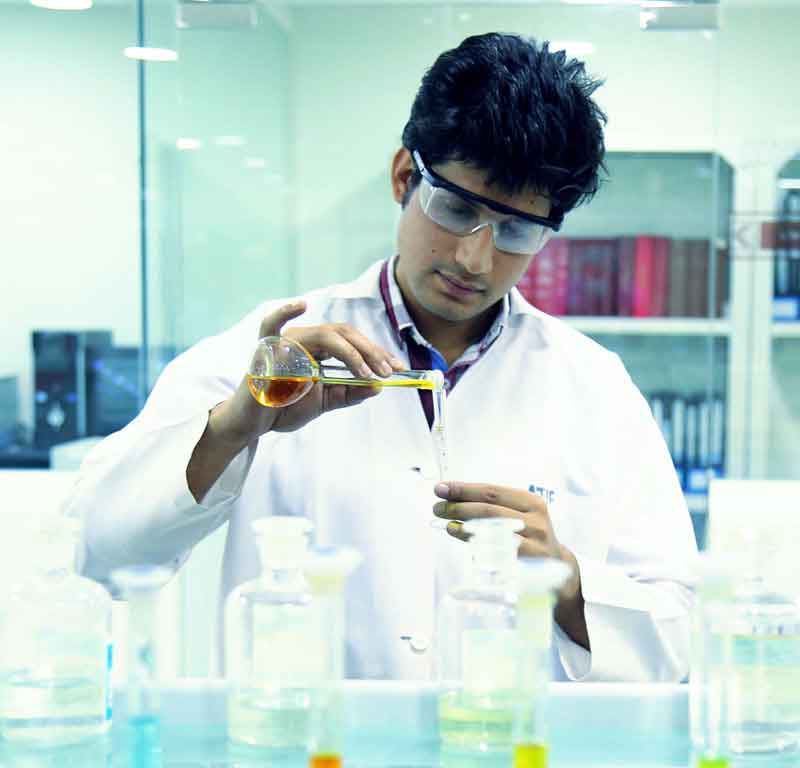 Research is a critical thrust area for us because it is the foundation upon which our strategy to introduce new products and delivering quality products to customers' stand. As a result of our efforts in R & D we have been successful in developing and introducing quality products faster than our competitors. We have built up a sophisticated R & D facility equipped with state-of-the-art equipment and facilities. Our R & D is a highly experienced multidisciplinary team. The objective of this R & D strength is to develop new drug various dosage forms like controlled release, immediate release, effervescent formulations, cream & ointment preparations, liquid injections, powder filled vials.
Formulation & Development at Incepta R & D ensures:
Pre-formulation studies to check bio-chemical action of ingredients.

Trials to assess efficiency and reproducibility of formulation (process validation)

Stability study following ICH guide-line to check physical, chemical, and microbiological aspects of formulation.

Standardize processes for uniform quality.

Transfer of technology to production department.

Analytical method validation.
Equipment Facilities for R & D:
We have a separate Galenical laboratory for R & D, equipped with all the necessary machineries &equipments of GMP standard in small scale for the team to develop products.

Analytical development is supported by our Quality Control Department. Quality Control Department is equipped with highly sophisticated instruments like HPLC, spectrophotometer, Dissolution apparatus, etc. A dedicated team is involved in the development and validation of methods of API, raw materials & finished products. A highly sophisticated microbiology laboratory has been setup to cater to the need for quality control of regular products as well as control of all the different biological products that the company produces.